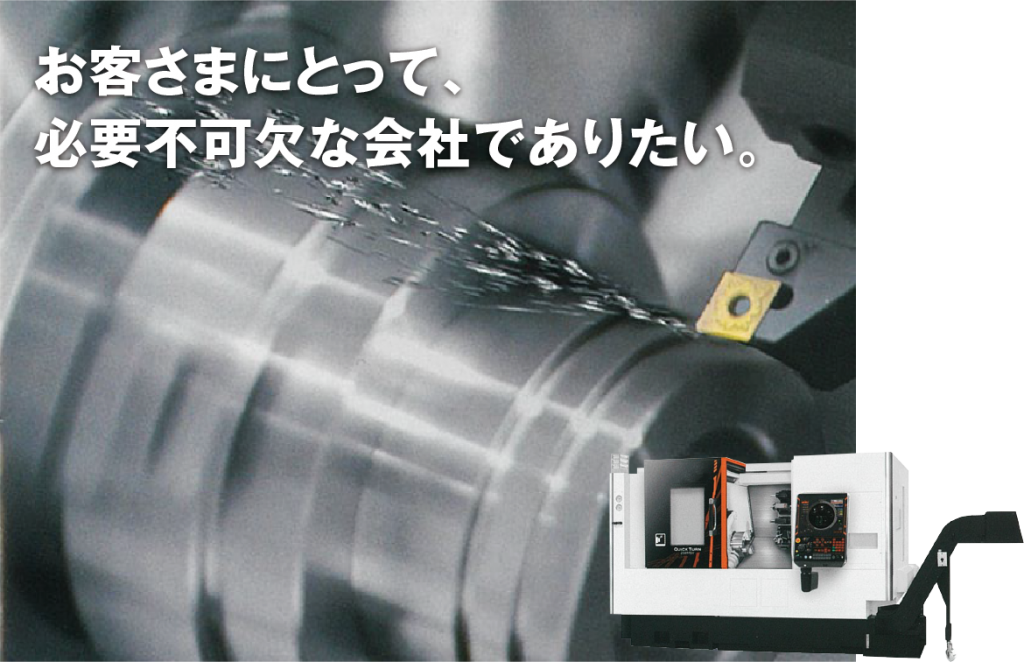 Our company goal is to be valued and trusted by our customers.
With our advanced technologies and knowledge built over years, Aoi Tool Co., Ltd. has been providing reliable products and solutions to improve our customers' productivity.
In order to fulfill our customers' needs and maximize productivity in this diverse society, we will continuously provide high-quality products. That is our motto.
We will devote ourselves to prioritizing customer satisfaction, and perform our best to contribute to the wellbeing of society.
"Run and Gun" is one of the tactics used in basketball.
Just like the "Run and Gun" style, our company goal is to provide accurate product proposals and solutions to our customers as speedily as possible.
In a world of constant change, we are preparing to evolve ourselves by embracing the changes and adapting to the "new normal" while contributing to our society.
42-5 Ishiki-Higashiodomo-cho, Okazaki, Aichi, 444-0903, JAPAN
Found in Sep 1982
Established in Feb 1985
The Chukyo Bank Ltd.
The Bank Of Nagoya Ltd.
Okazaki Shinkin Bank
1. Sale of machinery tools and equipment

2. Polishing and recoating of tools

3. Tooling, Layout
MITSUBISHI MATERIALS CORPORATION
YAMAZAKI MAZAK CORPORATION
SUMITOMO ELECTRIC INDUSTRIES LTD.
KYOCERA INDUSTRIAL TOOLS CORP
SIGNET INTERNATIONAL CO., LTD.