Our company goal is to be valued and trusted by our customers.
With our advanced technologies and knowledge built over years, Aoi Tool Co., Ltd. has been providing reliable products and solutions to improve our customers' productivity.
In order to fulfill our customers' needs and maximize productivity in this diverse society, we will continuously provide high-quality products. That is our motto.
We will devote ourselves to prioritizing customer satisfaction, and perform our best to contribute to the wellbeing of society.
"Run and Gun" is one of the tactics used in basketball.
Just like the "Run and Gun" style, our company goal is to provide accurate product proposals and solutions to our customers as speedily as possible.
In a world of constant change, we are preparing to evolve ourselves by embracing the changes and adapting to the "new normal" while contributing to our society.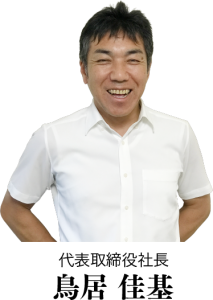 Since our establishment in 1985, we have developed a business specialized in the sale of products related to automotive and machinery tools. Over the years, we've grown up together with our customers and we have expanded our business globally.
Our company does not only provide the high-quality products. With our team's thorough knowledge, we establish a good business relationship with our customers by providing extensive support and assistance throughout every steps.
We ask for your continuous support and understanding.
Business Location

42-5 ISHIKI, HIGASHIODOMO-CHO, OKAZAKI, AICHI 444-0903 JAPAN
PHONE: +81 564 47 8484

UAE
MOB: +971 52 845 1297

Representative
Yoshiki Torii
President and Chief Executive Officer
Business Activities
1.Sale of machinery tools and equipments
2.Polishing and recoating of tools
3.Tooling and layout
Foundation
Founded in Sept. 1982
Established in Feb. 1985
Capital
10 million Yen (Japanese Yen)
Customer's Bank
THE CHUKYO BANK,Ltd.
The Bank of Nagoya Ltd.
Okazaki Shinkin Bank
Brands

SANDVIK

COROMANT

NAGAKI SEIKI CO., Ltd.

MITSUBISHI MATERIALS CORPORATION

NACHI-FUJIKOSHI CORP.

KYOCERA.CORPORATION

TUNGALOY CORPORATION

SUMITOMO ELECTRIC INDUSTRIES Ltd

NS TOOL CO., Ltd.

OSG USA, INC

WALTER JAPAN Co., Ltd.

YAMAWA MFG CO., Ltd.

DYC CO., Ltd.

NITTO KOHKI Co., Ltd.

MITUTOYO CORPORATION

YAMAZAKI MAZAK CORPORATION

DMG MORI SEIKI CO., Ltd.

OKUMA CORPORATION

KYOCERA INDUSTRIAL TOOLS CORP

MAKITA CORPORATION

ESCO CO., Ltd.

SIGNET INTERNATIONAL CO., Ltd.

OKASUGI Co.,Ltd.

etc
Business Location
42-5 ISHIKI, HIGASHIODOMO-CHO, OKAZAKI, AICHI 444-0903 JAPAN
PHONE: +81 564 47 8484
UAE
MOB: +971 52 845 1297
Representative
Yoshiki Torii
President and Chief Executive Officer
Business Activities
1.Sale of machinery tools and equipment
2.Polishing and recoating of tools
3.Tooling and layout
Foundation
Founded in Sept. 1982
Established in Feb. 1985
Capital
10 million Yen (Japanese Yen)
Customer's Bank
THE CHUKYO BANK,Ltd.
The Bank of Nagoya Ltd.
Okazaki Shinkin Bank
Brands

SANDVIK

COROMANT

NAGAKI SEIKI CO., Ltd.

MITSUBISHI MATERIALS
CORPORATION

NACHI-FUJIKOSHI CORP.

KYOCERA.CORPORATION

TUNGALOY CORPORATION

SUMITOMO ELECTRIC
INDUSTRIES Ltd

NS TOOL CO., Ltd.

WALTER JAPAN
Co., Ltd.

OSG USA, INC

YAMAWA MFG CO., Ltd.

DYC CO., Ltd.

NITTO KOHKI Co., Ltd.

MITUTOYO CORPORATION

YAMAZAKI MAZAK
CORPORATION

DMG MORI SEIKI CO., Ltd.

OKUMA CORPORATION

MAKITA CORPORATION

KYOCERA INDUSTRIAL
TOOLS CORP

ESCO CO., Ltd.

SIGNET INTERNATIONAL
CO., Ltd.

OKASUGI Co.,Ltd.

etc